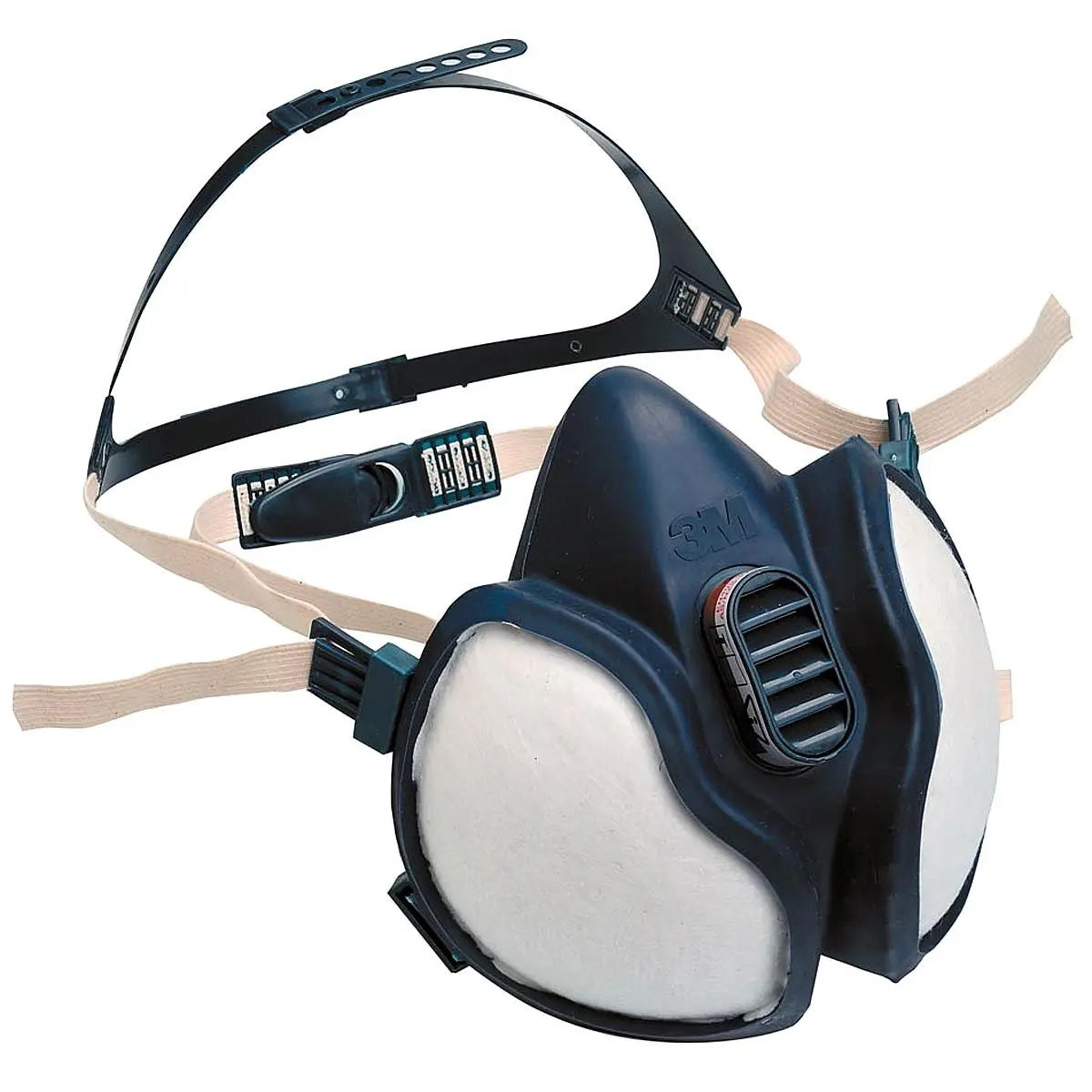 3M™ 4277 Maintenance Free Half Face Mask (FFABE1P3)
The 3M™ Maintenance Free Half Face Respirator 4277+ is a ready-to-use, maintenance-free half mask designed for effective and comfortable protection against a combination of organic and inorganic vapours, acid gas and particulate hazards found throughout industry (A1B1E1P2).
3M™ Maintenance Free Half Mask 4277+ is a simple and ready-to-use respirator with an integrated cartridge and filters. Our two large, bonded-carbon filters give low breathing resistance, and the close-fitting, non-silicone, textured face seal is soft and non-allergenic. Includes a resealable bag for hygienic storage and transportation.