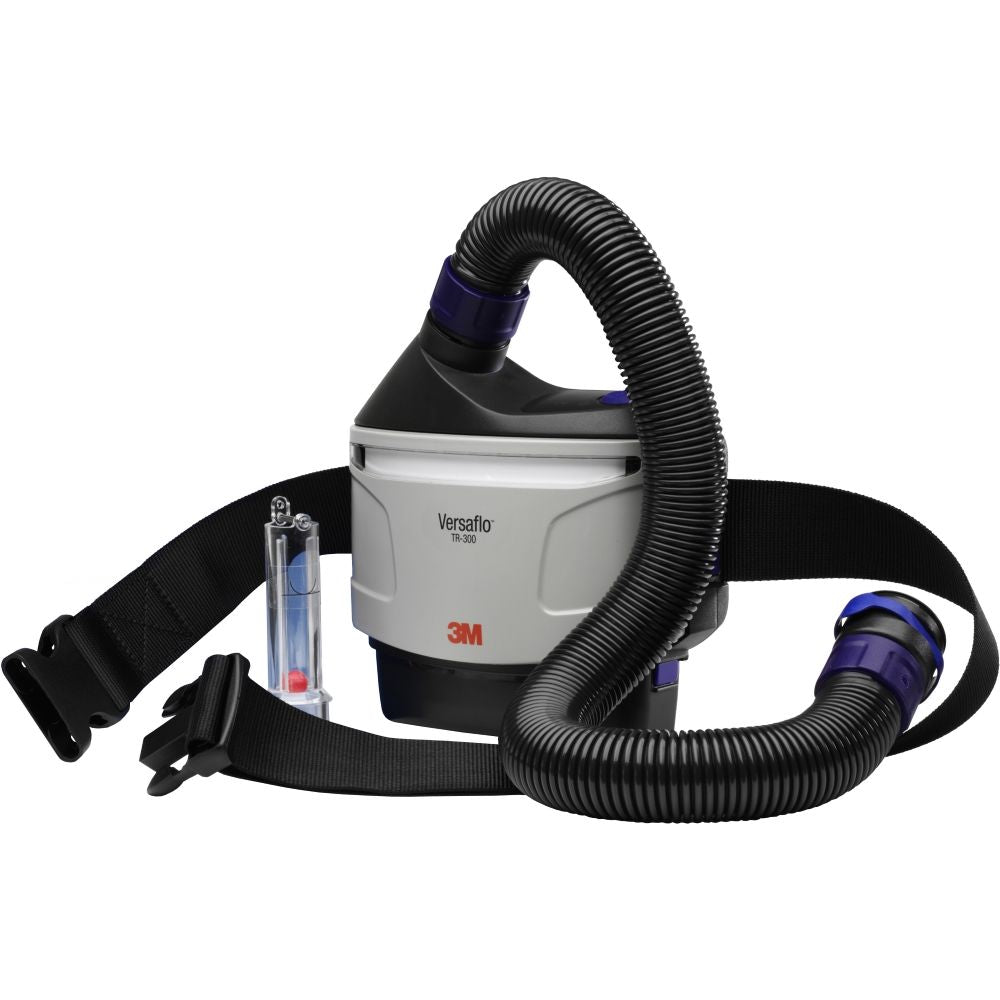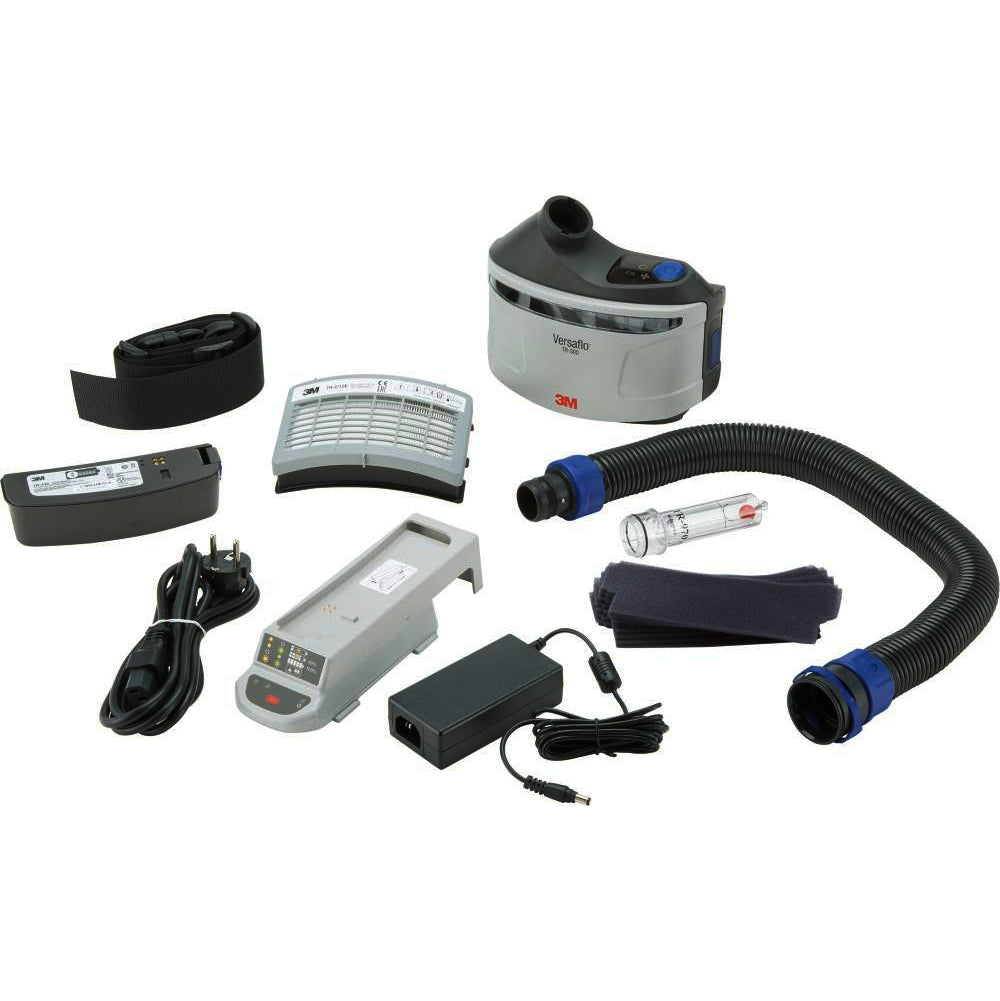 3M™ Versaflo™ Powered Air Respirator Starter Kit, TR-315E+
3M™ Versaflo Powered Air System TR-300+ combines performance, protection and functionality with modern, stylish, lightweight design and unrivalled comfort. It is the key to easy-to-use, versatile respiratory protection for particulate environments. 3M™ Versaflo™ Powered Air Starter Kit TR-315+ contains TR-302E+ Turbo Unit, Particle Filter, Pre-Filter, Spark Arrestors, Standard Belt, High Capacity Battery, Battery Charger Kit and length adjusting Breathing Tube. Simply add your 3M™ Versaflo™ Headtop for complete respiratory protection.
For a simple starter kit that has many of the component parts you need for a powered air system, get 3M™ Versaflo™ Powered Air Starter Kit TR-315E+. It offers respiratory protection against dusts, mists, fumes and other particulate hazards. Our system combines protection performance and functional design. The kit includes a Turbo Unit TR-302E+, particulate filter, pre-filter, high-capacity battery, battery charger, length-adjusting breathing tube, air flow indicator, standard belt and spark arrestor. Simply add the compatible headtop you need for the job. Our system is slim, lightweight and well-balanced so it's comfortable to wear for long work shifts. It combines protection performance with a functional design and has two selectable flow rate options of 185 l/min and 205 l/min. The unit features visual and audible alarms to signal low air flow and low battery levels, as well as particulate filter loading status. The intelligent lithium ion battery charges quickly, has no memory effect and features a charge status indicator to show you when to recharge.