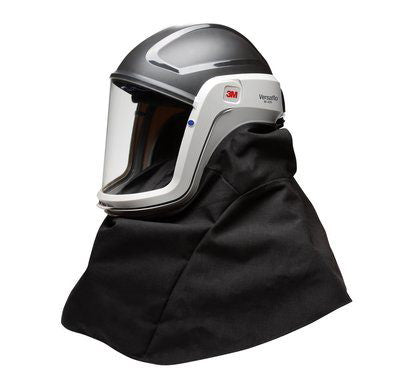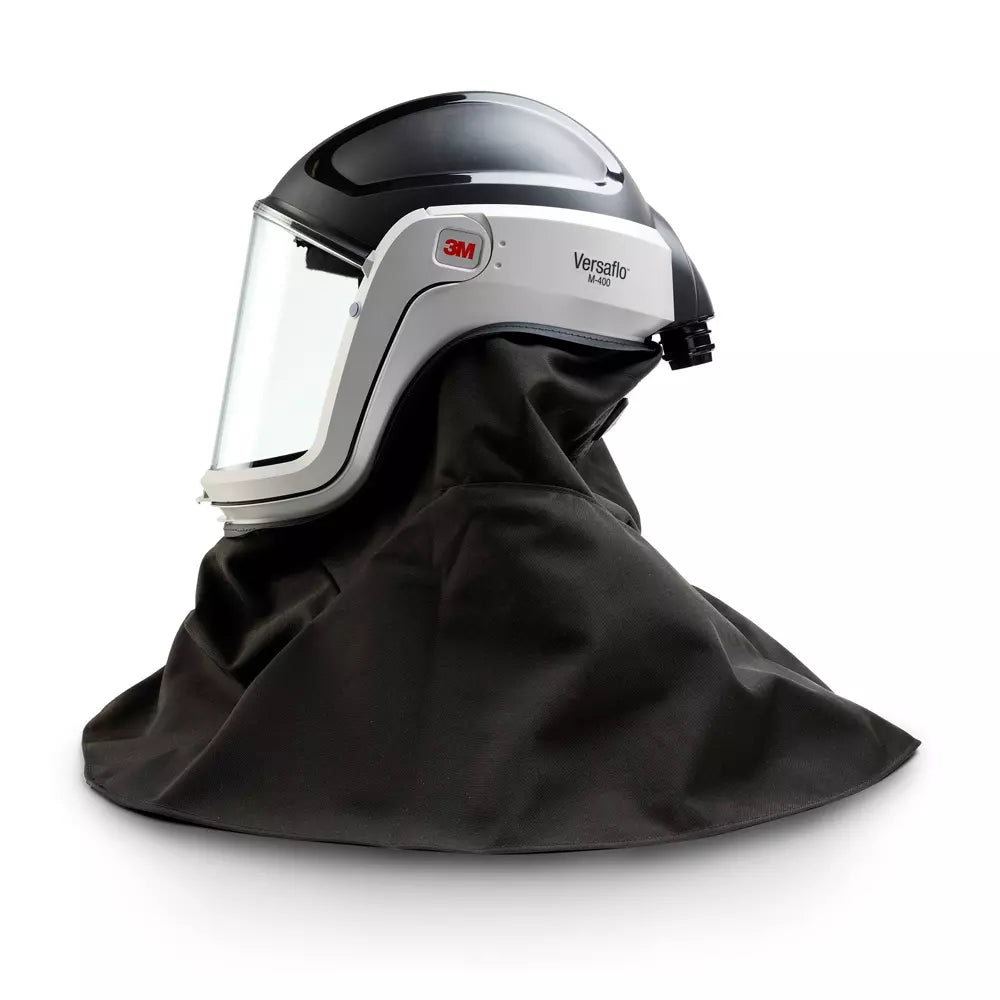 3M™ Versaflo™ Helmet with Flame Resistant Shroud, M-407
Only pre-order is available. Waiting time 2-4 weeks.
3M™ Versaflo™ Helmets with Shroud, M-400 Series offer integrated protection from a range of respiratory, head, eye and face with additional neck and shoulder coverage. It can be used with 3M™ Powered Air Respirators and Supplied Air Respirator Systems in a wide variety of applications.
Get versatile, integrated protection against a range of industrial hazards with 3M™ Versaflo™ Helmet with Shroud M-400 Series. Shrouds are available in a durable nylon fabric, suitable for construction applications and heavy industry or a flame resistant Polyaramid fabric, suited for applications with hot particles such as smelting, foundries and other metal working applications. M-400 Helmet with Shroud has a lightweight, compact and well-balanced design that offers respiratory, head and face protection as well as head, neck and shoulder coverage. When it's safe to do so, the jawed visor can be lifted without removing the helmet. The fully-adjustable suspension includes textile straps for optimal fit and weight distribution, and the deflector allows users to direct the airflow inside the headtop for increased control and comfort. The visor offers good peripheral and downward vision, with a coated polycarbonate for added scratch and chemical resistance. It meets the highest respiratory performance requirements (TH3) for this type of product when used with specific 3M™ Air Delivery Units, and it's easy to maintain with spare parts and accessories that are quick, easy and intuitive to replace.