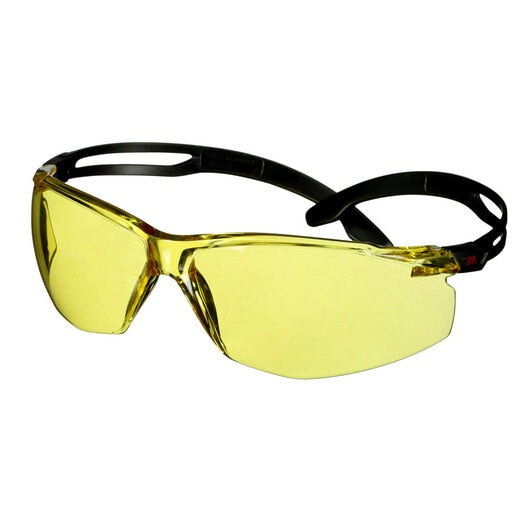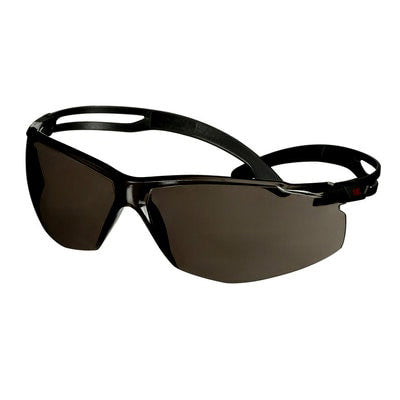 3M™ SecureFit™ 500 Safety Glasses
3M™ SecureFit™ Safety Glasses 500 Series features a stylized lens shape with temples that automatically self-adjust to help provide a secure and comfortable fit.
For contemporary eye protection designed for comfort and compatibility, use 3M™ SecureFit™ Safety Glasses 500 Series.  These safety glasses weigh just 22 g and offer a sleek, stylish look. 3M™ Pressure Diffusion Temple Technology offers a comfortable fit, with slotted ribs that provide comfortable pressure equalization, allowing the temples to flex and self-adjust to the size of the wearer's head. The design of these safety glasses applies pressure to the less sensitive back of the head instead of the temples, achieving a comfortable fit even during rapid head movement. The adjustable ratchet temples offer even greater customization by allowing user to adjust the lens for facial features and eyeglass position. These glasses combine well with ear muffs.