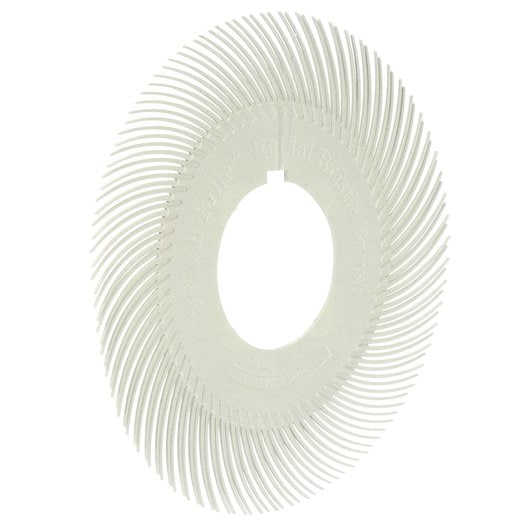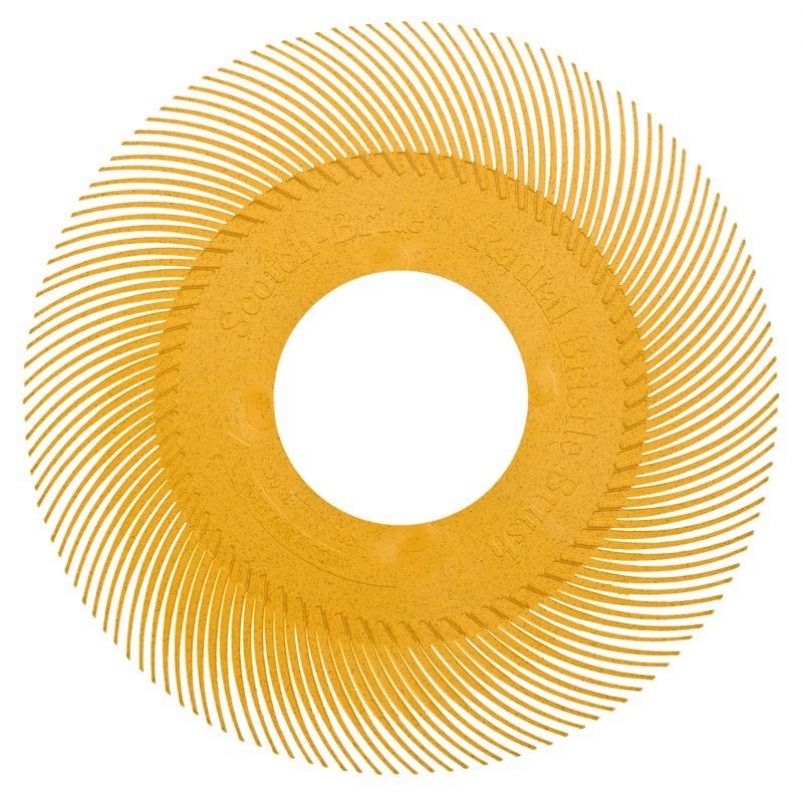 3M™ Scotch-Brite™ BB-ZB Radial Bristle Brush Replacement Disc (Type C)
Scotch-Brite™ Radial Bristle Brush Replacement Discs can be used to refill or expand the width of our Bristle Brush. The molded, flexible bristles are filled with proprietary 3M™ Ceramic Abrasive Grain to provide a high quality finish with minimal pressure.

Molded, abrasive filled bristles clean, finish, polish, and deburr
Additional discs allow for a greater range of brush widths
Cleans with minimal pressure
Flexible bristles produce uniform finishes around protrusions, detail grooves, patterns, and other hard-to-reach areas

Pack of 8 pcs.