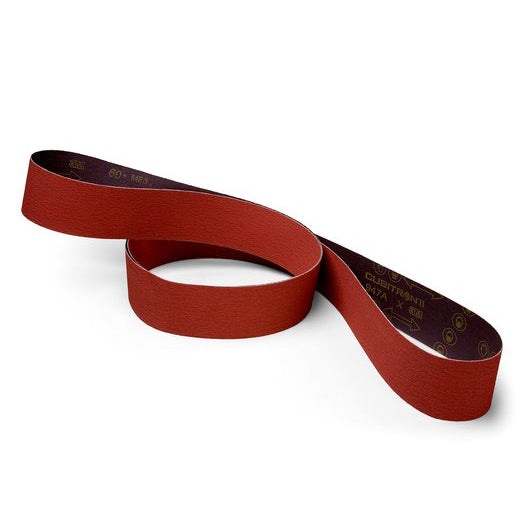 3M™ Cubitron™ II 947A Cloth Belt
In stock
Size:
10 x 330 mm (50 pcs)
3M™ Cubitron II Abrasive Belt 947A built with 3M™ Precision-Shaped Grain cuts metal dramatically faster and cooler, and stays sharp longer than conventional ceramic belts. Its X-weight poly-cotton backing is flexible. This belt is optimized for low and medium pressure applications on stainless steel, mild steels, and aluminum.
Fast and Flexible
A closed coat and a grinding aid make our 3M™ Cubitron II Abrasive Belt 947A an outstanding option for low to medium pressure applications on heat sensitive metals. The nature of the abrasive structure diverts heat to the swarf, keeping both belt and workpiece cooler. It is now available in grades 40+ (make to order), 60+, 80+ and now 120+ adding an improved solution for finer finishing applications.