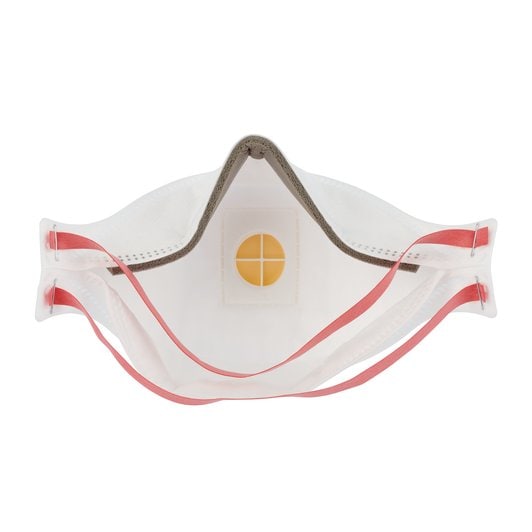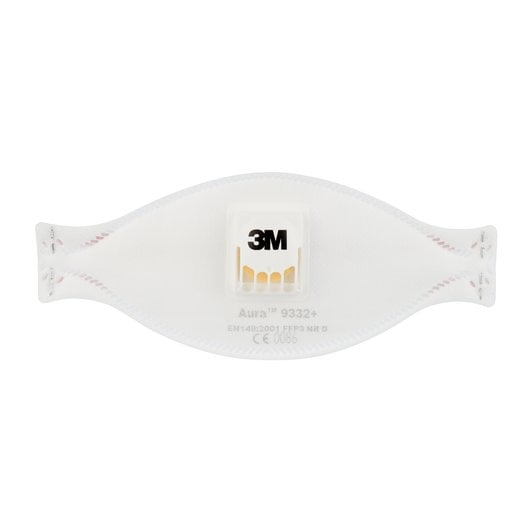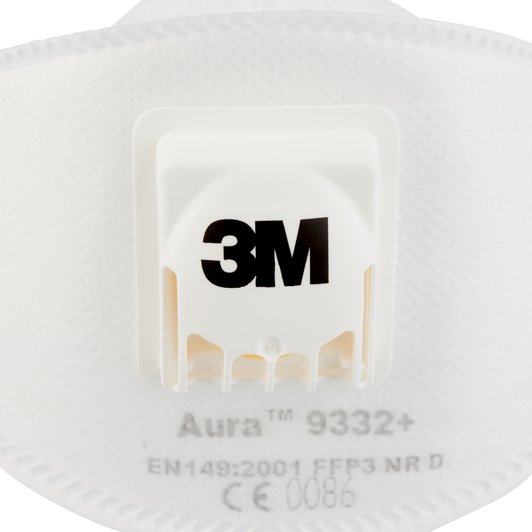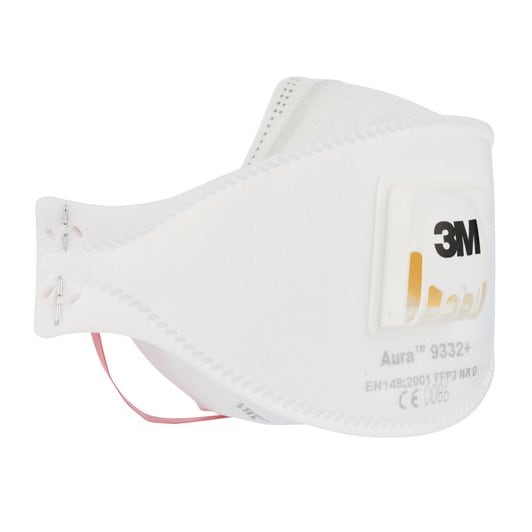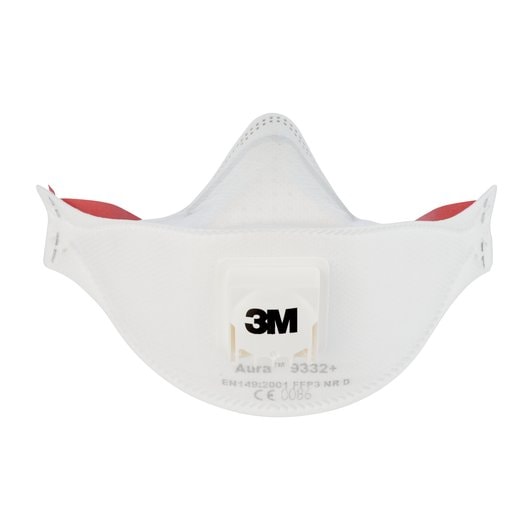 3M™ Aura™ 9332+ (FFP3) Particulate Respirator
3M™ Aura™ Particulate Respirators 9300+ Series has an ergonomic, flat-fold, 3-panel design featuring a low breathing resistance filter media. Available in FFP1, FFP2 and FFP3 protection levels, and with valved and unvalved models, our respirators feature an innovative chin tab for easy adjustments and an embossed, sculpted upper panel to help reduce eyewear fogging.
Use 3M™ Aura™ Particulate Respirators 9300+ Series for comfortable protection against dusts and mists in a wide variety of industrial applications and other hazardous environments. Our 9300+ series offers FFP1, FFP2 and FFP3 protection and allows you to talk and work in comfort. The 3-panel design allows for greater facial movement, while the sculpted, low-profile style of the embossed upper panel creates an effective seal, reduces eyewear fogging and improves eyewear compatibility. The low resistance filter technology helps you breathe easily and the innovative chin tab allows you to make simple adjustments. Some of the range features a 3M™ Cool Flow™ Valve to reduce heat build-up and help provide comfortable protection in hot and humid conditions. They're individually packed in hygienic wrapping to prevent contamination before use, and the braided, colour-coded headbands help you identify the protection level offered: yellow for FFP1 (NPF 4), blue for FFP2 (NPF 12) and red for FFP3 (NPF 50). Their foldable design makes them easy to store when not in use, and they work well with 3M Eyewear and Hearing Protection products.