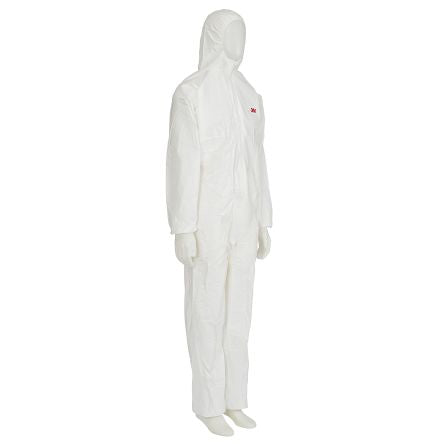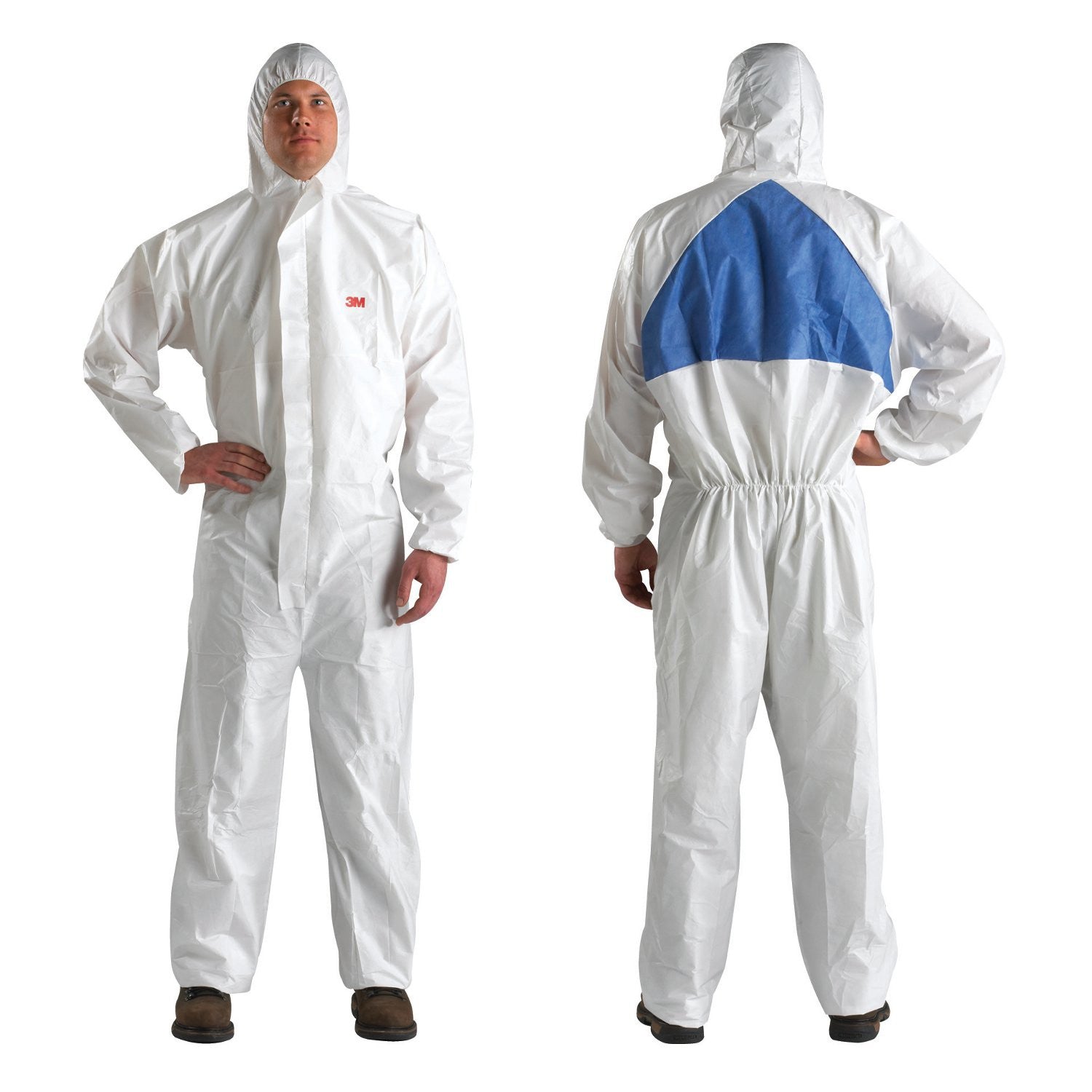 3M™ 4540+ Protective Coverall
3M™ Protective Coverall 4540+ is made from a laminated premium bicomponent non-woven and features a breathable SMMMS triangular back panel for improved comfort. This soft and lightweight coverall provides an excellent barrier to hazardous particles and limited liquid splashes.
Wear 3M™ Protective Coverall 4540+ for a great barrier to particles and limited liquid splashes. This clean white 3M protective coverall 4540+ with triangular blue back panel meets a variety of standards for chemical protective clothing including EN 1073-2 Nuclear particulate resistance, EN 1149 Antistatic, EN ISO 13688, Type 6 Liquid Splash EN 13034 and Type 5 Dust EN ISO 13982-1. It's made with a sophisticated bicomponent non-woven which offers high tensile strength and is covered with an ultra-low linting microporous laminate to provide a great barrier to hazardous splash. Lightweight and soft, it has an excellent drape and feels comfortable to wear for extended periods of time. The SMMMS back panel offers increased breathability for reduced heat stress in hot environments. Valued comfort is offered with soft knitted cuffs and the elasticated waist and ankles increase fit and freedom of movement. Its 3 panel hood design is compatible with additional PPE (Personal Protective Equipment). The 2-way zips and fully sealable storm flaps reduce the risk of skin exposure and protect from contaminants. This coverall is also coated with Anti-static EN 1149, which reduces static discharge and minimises the risk of sparks.